Is positioning a video on YouTube the same or easier than placing content on Google's SERP? Let's find out.
By 2022, online video will make up over 82% of all consumer Internet traffic, according to Cisco. People watch an average of 16 hours of online video per week.
And 85% of companies use video as a marketing tool. So it should come as no surprise to hear that video is fast becoming an essential channel.
Most competent marketers today understand that we all need to publish video as part of our marketing effort.
Since YouTube is the foundation of this, whether we're talking about YouTube ranking or Google search results, let's start with YouTube.
Positioning a video on YouTube
Knowing that video content is essential to bring our visibility to the moon, now we have to determine the steps to make it shine on the most used platform in the world.
1. Produce quality content
There are many factors that go into a video ranking well on YouTube, but one of the most important is quality. Quality is not a direct ranking factor because there is no way to objectively measure it.
But it does play an important role in user engagement, which is a direct ranking factor. The more people who watch and comment on a video, the better its rating on YouTube.
So make sure you create your videos with the intention of solving a particular problem for your viewers.
– Share some useful knowledge.
– Teach them how to do something.
– Give them your analysis of something that's happening in your industry.
– The key is to make your video useful and engaging.
– And it always helps to encourage them to subscribe to your channel, as well as comment on and share the video.
But before we can produce a video, we first need to know what kind of information people are looking for.
2. Keyword research
Unlike traditional SEO, the keyword search for YouTube is quite simple and rudimentary.
There are no tools like SEMrush to show the search volume, difficulty, or competing videos for YouTube.
All we really have are the interfaces for both YouTube and Google. Fortunately, these give us a reasonable amount of data fairly easily to position our video on YouTube.
One effective way to create themes is to use YouTube's Search Tips function. This is a powerful tool because it is populated based on user activity.
So you don't have to guess if people are looking for these terms. Another method of finding video themes is to search some of the popular channels in your niche and identify their most viewed videos.
To do this, you will first go to the VIDEOS tab and then rank the videos by their popularity.
It is important to remember that a high number of views does not necessarily mean that a topic is worth creating a video. The count of visits can be inflated by other advertising channels, such as paid search, social, email, etc.
Or it may simply be the result of having been online for a long time.
And it's worth noting that you can also use any of the tools and tactics here that you would normally use for traditional keyword research.
But you should proceed with the knowledge that there may not be a direct correlation in search volume between organic search and YouTube.
You can also get an idea of what kind of competition you are facing by using the appropriate search operators on Google to search for videos on a particular topic on the YouTube domain.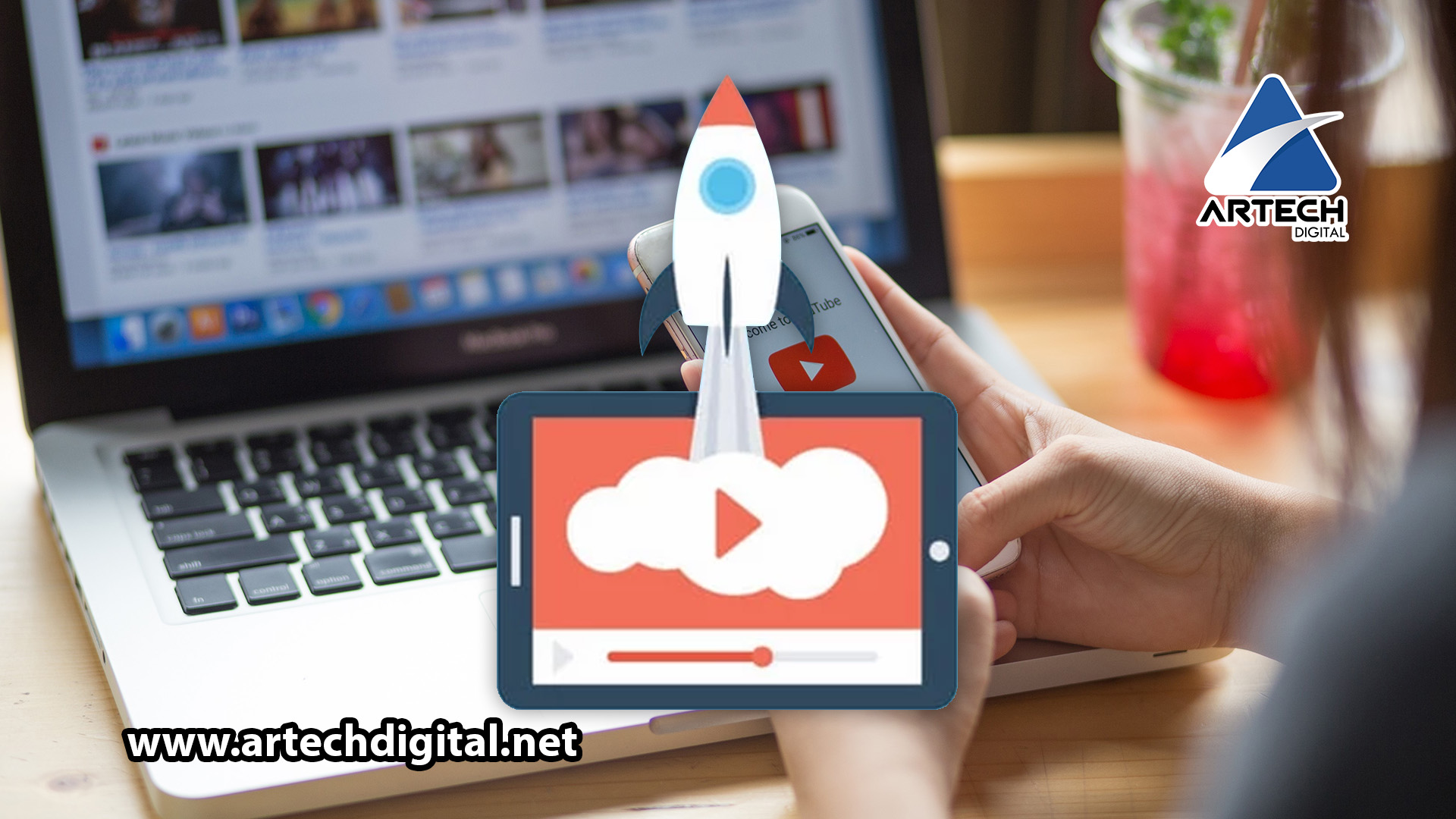 3. Video Optimization
When we talk about optimizing your video, we're really talking about two things: the video itself and the YouTube page where that video is.
Length of the video
Despite what some people may have told you, size does matter. But get your mind out of the gutter, because we're talking about the length of your videos.
It should be emphasized that this is more a matter of correlation than direct causality.
We know this is because longer videos tend to be more complete, so they answer viewers' questions more completely.
This leads to viewers being more satisfied and liking, commenting and sharing the video, as well as watching it longer. This way a video is more likely to be placed on YouTube.
4. Video quality
When it comes to quality, in this case, it is the quality of the video file itself. This is important because 68.2% of the videos on the front page of YouTube are in HD.
Again, this is more a matter of correlation than direct causality. In this case, higher quality video leads to more satisfied viewers and greater engagement.
In addition, the kind of people who invest in higher quality equipment is also the kind of people who will generally put more energy into creating higher quality content.
5. Using keywords in the video
You might be thinking that there's no way Google can know what's on the video. We don't share that opinion.
Google has quickly implemented machine learning in many different ways. We already know that they are extracting the audio from the videos we upload and automatically creating a text transcript.
Based on their other uses of AI, we don't think it's too much of a stretch to believe they use that in their rating algorithm.
And maybe even that they can analyze the context. But even if this doesn't have a direct positive impact on ranking, it can be beneficial because YouTube transcripts can be used as text on the page where a video is embedded.
Although tags do not have a direct impact on the positioning of a video on YouTube, they do help your videos appear as a suggested video.
This can have a powerful impact on your engagement rate by putting your videos in front of more people.
You can use the same keywords in your tags, but also be sure to analyze the tags of other popular videos to see if you miss any.
By applying these steps you can get closer to your goal of positioning your video on YouTube. Remember that the world is moving towards intuitive interaction and what better way to achieve this than through a video?
This post is also available in:

Español (Spanish)