Social networks have become part of our day to day; and one more way to communicate. Through our profiles we share our life and our tastes with an entire community. This has practically become a "necessity" for us.
They were born to make it easier to buy and sell; they give the possibility to interact with strangers from anywhere in the world. Apart from that if you have a brand or company allows you to reach better customers.
The social network landscape has evolved over the years; these digital platforms connect people based on a number of criteria such as personal or professional relationship.
Facebook, Instagram or Twitter are the most used in the whole world; and of which one hears regularly; but there are an endless number of apps oriented to different aspects of our life.
Social networks you didn't know about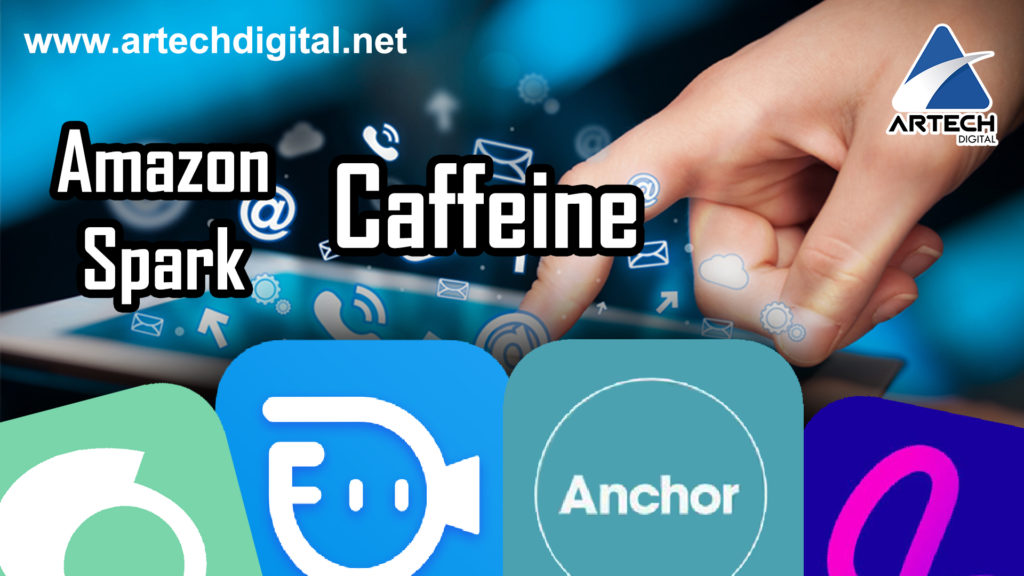 Facecast
Facecast has been one of the last to reach the universe of social networks; its official launch was in May 2018; but it has gained popularity in the last two months.
In this platform users can create videos between 15 and 60 seconds in length, broadcast live, or make a random video chat. An ideal app for celebrities to share stremaing content with their fans.
Steemit
This social network created in 2016 has become famous over the past year; it charges a fee for creating and curing content. Its operation is based on blockchain technology and for transactions a crypto currency is used.
Each user has Steem Dollars and Steem Power; the former can be exchanged for physical money or virtual coins; and the latter to vote for the posts of other users.
Its mechanism is very simple; content is generated, people vote and that is how a publication gains value. The reward is divided into 50% money and the other half into voting power.
The way to interact is through 'upvote', which would be equivalent to a 'I like'; 'downvote', which is the opposite of the above; comment and share.
Amazon Spark
Jeff Bezos' technology giant devised its own social platform for its Prime service members. The purpose of this effort is for users to share photos of what they buy on Amazon.
It looks very similar to Instagram and you can create recommendations, surveys or stories. The interesting thing is that through these publications it will be possible to share purchase links; something that will make the user go directly to acquire the article that he has liked.
Caffeine
Caffeine is the social network in which Fox has decided to invest 100 million dollars; a platform that seeks to continue taking advantage of the streaming of video games; a feature that is booming.
Social networks such as Youtube, Gaming, Twitch or Mixer have become very important among gamers, but Caffeine is presented with the simplest and safest. Its innovation according to its creators is that you will be able to start uploading content without complex configurations.
It defines itself as a "social streaming platform for games, entertainment and creative arts, in which you can participate in real time with the streamers or with the viewers".
Lasso
Lasso is a tool that has as objective the elaboration of videos. It has been created by Facebook as part of its strategy to attract a younger audience.
In it you can create videos with special effects, music, texts, etc.. Its great advantage over similar social networks is its extensive music library.
Anchor
The trend of the podcast has also reached social networks; Anchor allows its users to become radio broadcasters in a simple and fast way. By downloading the app you will be able to create recordings, add effects, create libraries of wedges, separators, tracks and incorporate music.
At the beginning of 2019 it was bought by Spotify; an action that is part of their commitment to expand beyond streaming music.
Source/ForoMarketing
This post is also available in:

Español (Spanish)