Artificial intelligence (AI) surrounds our environment more quickly every day; we have intelligent assistants on our devices to help us with the simplest tasks; and even with the most dedicated, like optimizing our website ; that's why, here we bring you the most powerful AI tools for SEO to optimize your website.
This is the top 10 artificial intelligence software to optimize search engines; where we show you how each one works; and tell you what makes them special to each other.
We must know that AI tools for SEO; can determine their functions in three specific aspects of optimization; Insight, Automation and Personalization.
Thus, our AI tools for SEO are divided; to intuitively guide the functions of each tool depending on its specific aspects and functionalities.
Tools to optimize Insight
Well, we're already talking about SEO; what's inside is what matters (they say), to attract attention you have to keep a well optimized content, so that they generate the traffic we need to position.
Many times, maintaining every internal aspect of the web, tends to be a tedious job, because you have to devote time to analyze each small thing.
Although… with the AI tools for SEO; we can be confident that the analyses made by these; can lighten the work making it highly effective.
Bright Edge
This is a platform that contains several working modalities; to help content marketing specialists to support their optimization.
This software includes; DataCube, Hyperlocal, Intent Signal. It also collects keyword information, creates page reports and recommends content.
The most interesting feature is its Hyperlocal plug-in; it allows users to map keywords to a specific region. Bright Edge content recommendations also allow you to read precise suggestions on each page.
MarketBrew
This software stands out among the AI tools for SEO; as it is unique the speed with which it provides information to the consumer; also to the companies it distributes training step by step; like a program of rapid induction for use of the software.
The process of this tool consists of coding a basic search model; and at the same time, it adjusts it so that it adapts to your objective search.
This software engine can learn the exact algorithms that include the search engine you want to use.
Market Brew, provides the user with an accurate description of what can differentiate the first result from the second, sectioning the HTML content and even metadescription.
All this, of course; it reduces the time the user spends manually analyzing the internal workings of the results.
Can I Rank
This software is able to collect information from various SEO websites; and be more efficient when suggesting strategies and solutions.
The AI method of this tool works by compiling information from more than 200,000 websites; to provide users with compiling data that guide them better to drive their content.
With Can I Rank you can visualize in punctuation the difficulty of the keyword; this way it allows the user to judge which keyword suits his web content. The analysis of all data is done through an automatic learning system, which focuses on these, rather than strict opinions.
Pave AI
This software has a special place among the AI tools for SEO; it converts Google Analytics data into information to improve the users' strategy.
The Pavé AI algorithm integrates marketing data from different platforms, such as Adwords, Facebook Ads and Twitter Ads; after analyzing them, it facilitates the understanding of what works and how it can be improved.
Pave AI, can offer personalized reports and create recommendations; based on crossed data with more than 16 million possible combinations; to identify the most important elements of marketing channels.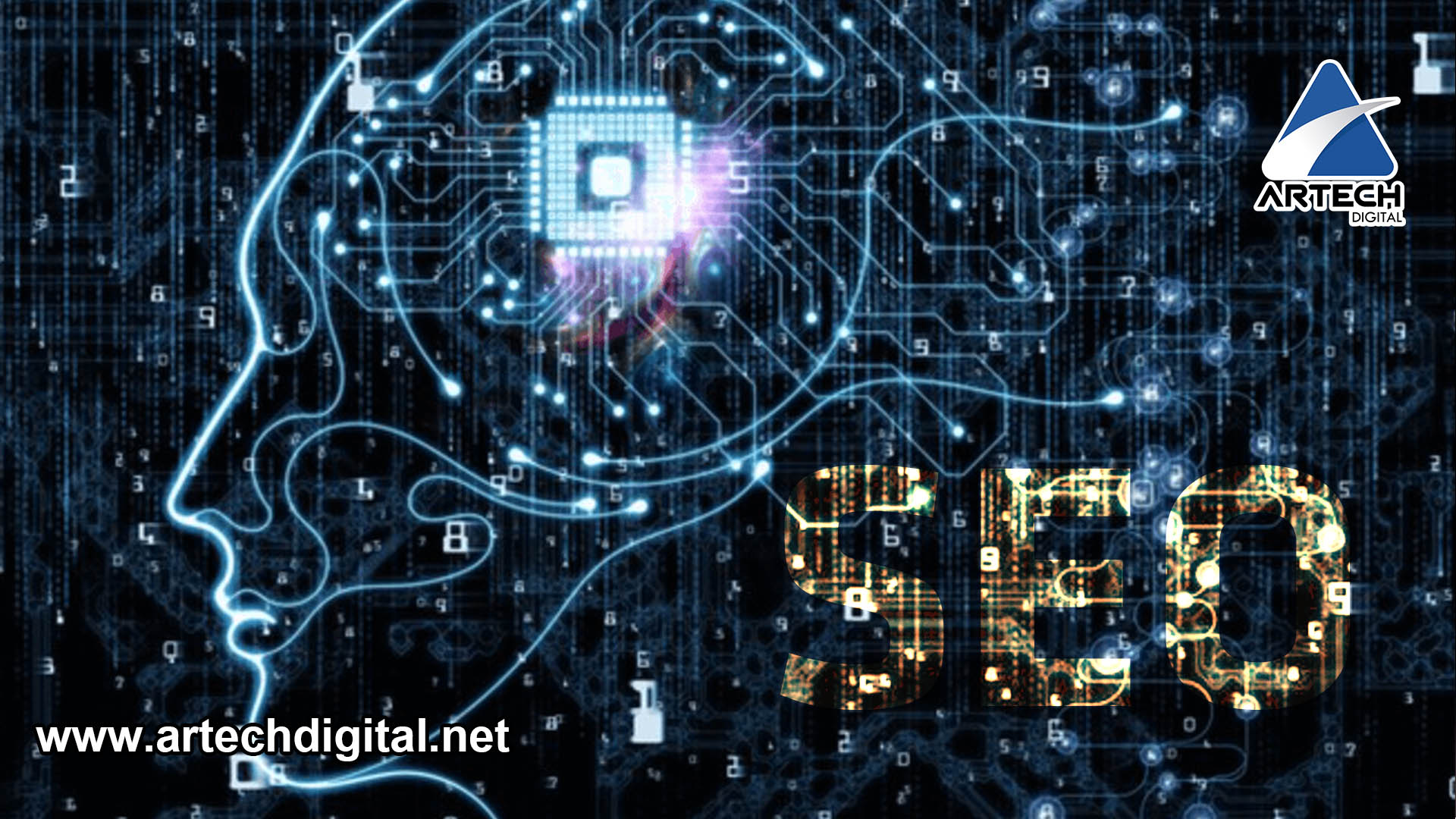 AI Tools for SEO and its Automation
To perform a web positioning task, there are common jobs that can be automated; and in this way, they can improve productivity and make the job easier and more efficient.
Now, we continue with the AI tools for SEO, which will serve as a strategic support; for your web management platform and your SEO.
WordLift
This is a software that offers artificial intelligence for three facets of WordPress websites; editorial, business and personal Blogger.
WordPress gives this tool a score of 4.7 out of 5 stars. This complement categorizes the contents in; who, what, when and where. WordLift also suggests open-licensed images, which reduces the time spent on Google searching for graphic content.
This is determined to be one of the most accurate SEO AI tools, because its features also offer the ability to create timelines for events, geomaps and interrelate content.
Dialogflow
This software is the foundation of voice search in any of its shapes, for example the Google assistant, Alexa, Cortana and even Facebook Messenger.
Dialogflow is compatible with Google and also runs on natural language processing.
The tool uses identity recognition with name; to analyze the user's spoken phrases to process requests. In the process, the machine is provided with the linguistic variants of voice searches. From now on, the information is reproduced and transmitted to the consumer
Alli AI
This powerful software is developed to offer various SEO functions based on IA, improving and optimizing website strategies.
Alli Ai automatically learns to simplify the SEO process. It focuses mainly on generating traffic through backlinks to scale the commercial reach.
The processes of this software are also developed as SEO strategies, based on monitoring the progress of web traffic.
In addition, this tool, rejoices in the public testimony, as users ensure that its interface offers an "almost human understanding".
Albert
Among the AI tools for SEO, there is Albert, a software designed to manage marketing campaigns and also maintain a constant level of optimization.
Albert is characterized by autonomous targeting; crossed channels execution, analysis and market data outlook.
This software is the right tool for those who spend a lot of time optimizing their digital campaigns, because it advises users with information such as time, place and customers, which best relate to the goal that is set.
It is also a budgetary tool; it indicates the good or bad possibilities of the financial management of the marketing campaign and the target it chases.
AI Tools for the Personalization of your website
Acrolinx
Here we are with a radical change for the party of those in; the sector of the marketing of contents and advertising. Acrolinx, is located as one of the more efficient AI tools for SEO; because it works with 30 tools throughout the web, from Microsoft Word or Google Docs, which makes their ability to promote content very flexible.
Acrolinx, provides information to users by analyzing data from various sites such as; Salesfore, WordPress, Drupal, Adobe Marketing Cloud and many more.
In this way, the company can provide accurate guidance to ensure the creation of optimal and customized content for your website.
OneSpot
This platform generates personalized content after analyzing the data in; the user's history of a website on the Internet. This software differentiates itself from the rest by focusing primarily on the consumer experience; addressing itself through its patented "content sequencing" section.
The company distributes its structure in three fundamental segments; One Spot On Site, One Spot InBox and One Spot ReAct.
Through these segments, One Spot creates a content interest profile, which it develops uniquely for each specific user visiting its website.
In this way, the content interest profile allows users to connect more deeply with consumers; and so be able to relate better to new visitors.
This post is also available in:

Español (Spanish)