A report recently published by the most widely used messaging company, Telegram, is adding to the challenge of creating their own digital currency and have obtained a result of USD $850 million.
In a document filed with the SEC, the company states that the money originally collected would be used for the development of TON Blockchain. As well as to continue supporting Telegram Messenger, among other projects.
Telegram creates its own digital currency
The total collected comes from the pre-sale stage scheduled for the ICO. This stage was especially aimed at venture capital companies as well as emblematic figures of the community, who were able to acquire with discounts of the new currency sponsored by Telegram.
According to information published by Bloomberg news agency, the pre-sale was originally intended to raise USD $600 million; the high demand led to a total capitalization of USD $850 million.
In addition, the public sales campaign scheduled for this month of March aims to raise another USD $600 million to finance the TON project. But because of the figures reported, it remains to be seen if this figure will be modified.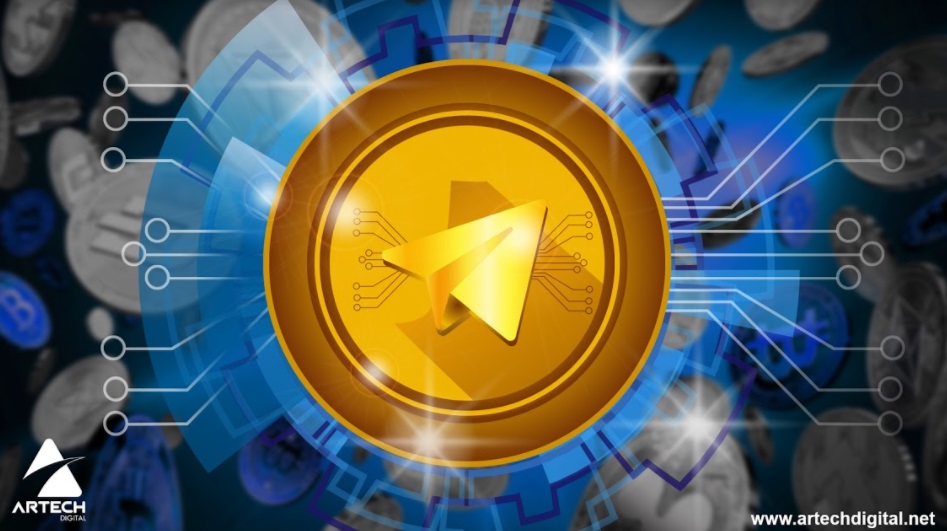 On the other hand, Bloomberg had originally suggested that the goal for retail could be expanded to $1.15 billion; capitalizing a total of $2 billion if all goes well.
Telegram's asset sale promises to be the largest to date. This total raised represents the first external investment received by Telegram; which was originally self-financed by Durov and his brother May Nilolai, who had previously founded VKontakte; a social network colloquially known among users as "Russia's Facebook".
Most ICO projects use this messaging application, and the ability to make conversation groups; it is very popular with people associated with projects in the digital coin ecosystem. It also includes those who carry out illegal acts.
And as for the project itself, Telegram intends to develop a series of services along with the messaging application, among which are included:
Distributed file storage service, similar to that used by services such as Dropcoin or Filecoin.
Proxy for the creation of decentralized VPN services and secure navigation environments similar to TOR, based on Blockchain technology.
Distributed applications, intelligent contracts and decentralized web browsing experiences.
Possibility of making payments/micropayments and transactions under a P2P modality.
Telegram plans to publish an early version of TON's "MVP" for the second quarter of 2018; integrating a specially designed wallet service. It will be available between October and December of this year.
Source/Diariobitcoin
This post is also available in:

Español (Spanish)