Do you have ideas if your content is duplicated on a website?, because we tell you that duplicatedcontent affects your SEO positioning, in fact search engines can penalize your website.
In this way, is important to create your own and relevant content; this gives a domain authority to your site and also from the critical point, your audience increases as well as your positioning. Just as search engines can penalize you, they also praise you. How? Positioning you in the first place of Google results or any other search engine. 
Why only publish original content? The original content gives the user a unique experience, in fact quite valued, and this original content helps ensure that search engines are not forced to choose between several pages that have the same content.
Now, avoid duplicated content
So, Google, is the search engine for excellence, and in fact is the most used engine in the world. It is very difficult to fool it, even if the content is developed or published by mistake as a duplicate. Simply said, Google can penalize your content. 
Understanding a little how Google defines duplicated content, or what it means to it. Well, duplicating content is described as "content within or across domains that either completely match other content or are similar.
It is important to think about the user, since when we write an article, it is simply thought of creating valuable content for them, and not just thinking about Web positioning. We explain, why?
The reason is very simple, Internet is flooded with millions of contents and for supposedly very similar contents; and when the visitors of your Web site review your content and observe that they have read it before, because your Web loses relevance and confidence. 
Working with quality content is not a simple task! It's about researching, investigating, putting into practice and then sharing what you've learned; and in this way original content is created, unique content that won't be so easy to duplicate.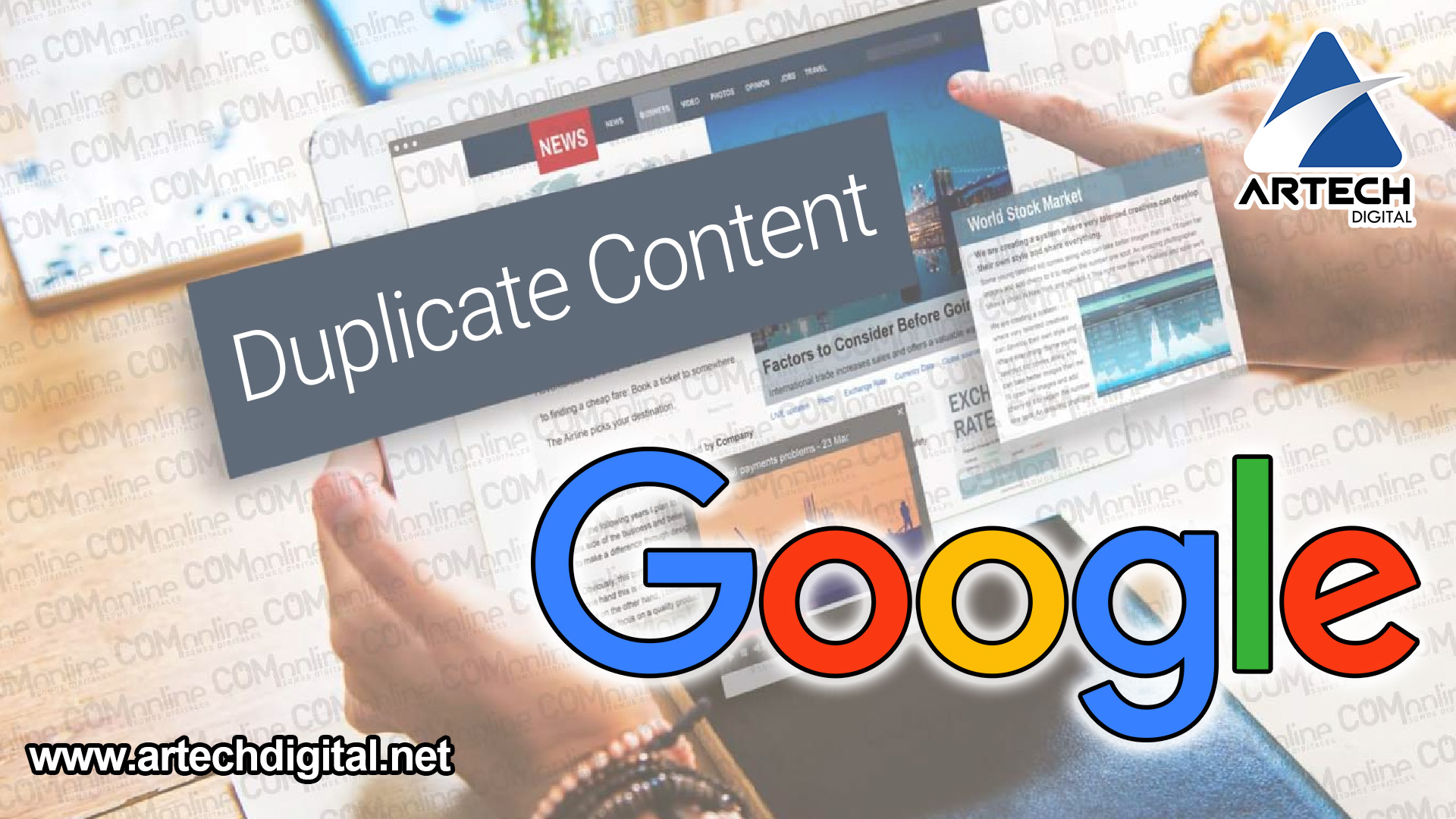 Take care of your SEO from duplicated content
In the field of SEO, it is important to note that when you copy content from other websites, or simply create unintentionally, duplicated content, Google does not like it, and therefore penalizes your website through its algorithm "Google Panda". This will not help your positioning at all.
How can you take care of duplicatedcontent? We explain, a quick way to find out if there is duplicatedcontent on your website is to do a check through the CopyScape tool, which shows you online data and is completely free.
Also, another tool that should be used is Google Search Console, since this is required, because it is responsible for reviewing the Urls, throwing quality information, and ensure that our work is well optimized.
Other recommendations 
You should know that Google doesn't recommend blocking duplicated content on your website from crawlers. Why? Since search engines will not be able to crawl and detect that Urls with duplicated content, they redirect to the same content.
So, a more practical solution to this cause is simply the use of canonicals; how do I do this? Simple, you must allow search engines to crawl Urls with duplicated content and at the same time they must be marked as duplicate with the use of the link element rel="canonical", this is a tool with URL or 301 redirection parameters.
At the moment that the duplicated content generates an excessive crawl of the website content; they must also be adjusted in the crawl frequency setting in Search Console. 
In addition, it is sometimes possible for the algorithm to select the URL of an external website that is hosting your content without permission; in this case, if you consider that the content that is published on the neighbor's website, then simply contact the CEO of the website and ask him to remove the published content, as it has copyright.
So, duplicated content is not a good option for your website to be unique, both for the user and for Google. Remember that the world's largest and most widely used search engine, Google values every original detail of your website. 
This post is also available in:

Español (Spanish)