An effective SEO strategy should not lose sight of the idea that reads: "great thoughts are born with the heart".
With this phrase taken from the contributions of the French philosophy of the 18th century; the aim is to rescue the emotional texture of the words and the fabric they recreate in the intention of customers who use search engines.
On this split we want to give a human order for the creation of an effective SEO strategy, and above all, organic.
While it is true that it is essential to cover all technical aspects so that a site and its contents have primacy at the time of being seen; is not less the weight that have the key words or objective that in the form of desires are written in search engines.
Any effective SEO strategy must bear in mind that it examines a human; act that filters through the emotional systems that shape desires. In addition, it must be added that search requests include; a semantics that is subject to the structure subject + verb + adjective and its permuted forms.
At the same time we have to accept that even if we have powerful keywords, they will not be useful if the SEO is not optimized.
Effective SEO Strategy – From the Genesis
An effective SEO strategy must be oriented to generate the best results; for a business through organic searches.
SEO is an English acronym that reveals the phrase Search Engine Optimization and in Spanish: Optimización de Motores de Búsqueda.
Being found first is a marketing variable; it creates a syllogism that results in higher sales.
Therefore, if a page with optimized SEO sells more; and visibility is a virtue that SEO grants, the business that deals with SEO will have outstanding sales.
In an era where commercial relations are focused on the Internet, optimizing your brand positioning is vital.
Digital Marketing has grown exponentially and e-commerce is no longer an exception but the rule.
Referential data indicate that 61% of marketeers consider SEO a priority for Inbound Marketing.
If we mix the previous information with another truth: 90% of the users of search engines (Google); they attend to the suggestions in an organic way; therefore, the conclusion will be obvious: Those pages that appear first in the list of results will have more possibility of doing business.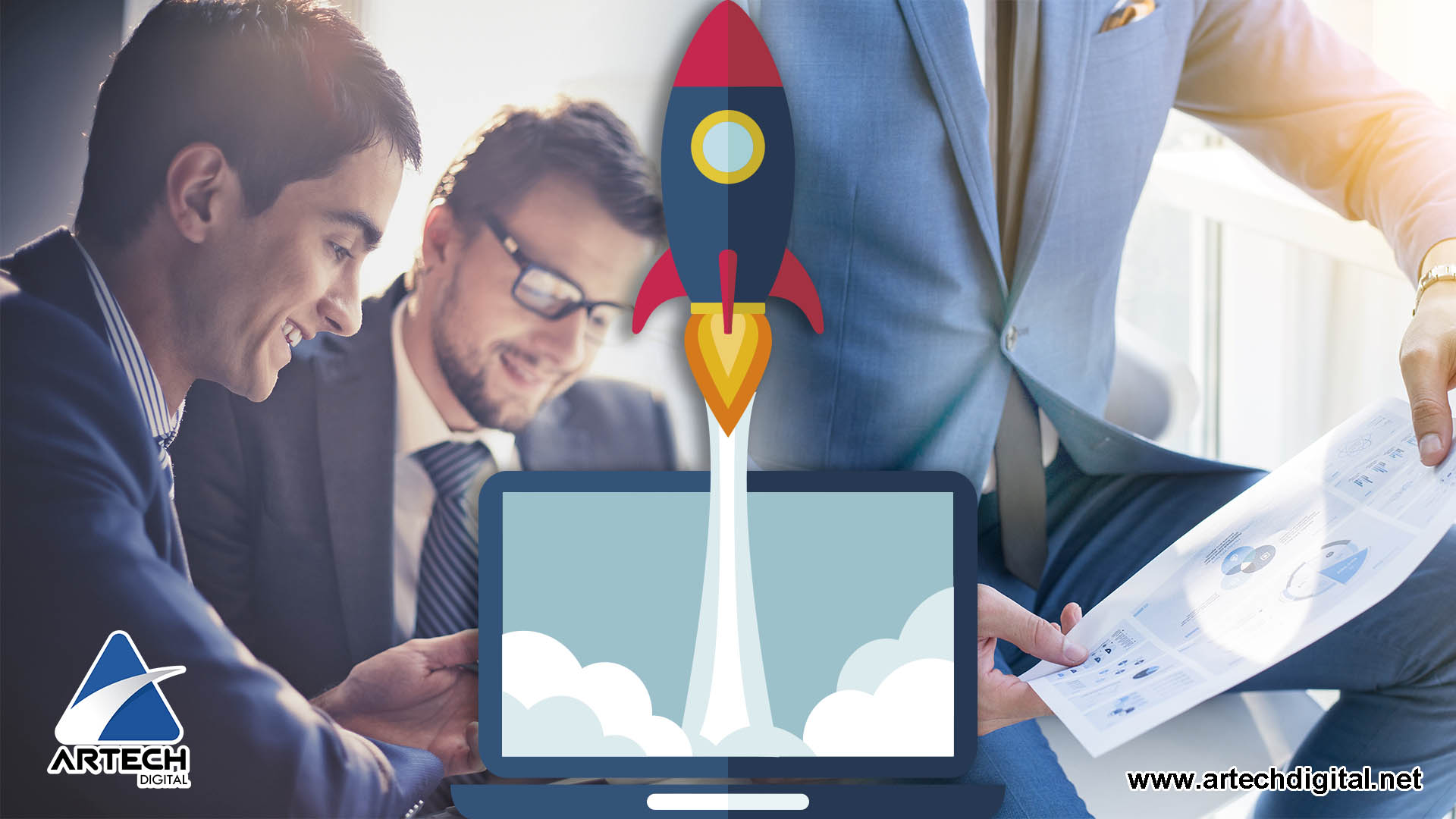 Now, like a "urboros", the creation of an effective SEO strategy is born and evolves in the creation of content.
The contents are the beginning and the end in permanent expansion; they remember the icon of the dragon that bites its tail.
Cluth.com, a U.S. B2B marketing company founded in 2012, ranked the best digital marketing agencies in the United States. They all agree on the same thing. This is their advice: If there is no quality content, there is no possibility of SEO.
At the top of the list placed Bruce Clay, Inc. Its owner and president, Bruce Clay, says:
The focus should always be on the content, what provides value to the user, and how easy it is to access that information.
In second place was Straight North, a company that specifies the important "role that we must have with our content marketing strategies to generate high quality content."
Next up is Scorpion Design, a leader in online marketing services. They recommend to achieve a good SEO:
Create and use engaging content that offers real value to potential customers, while positioning your business as an industry authority.
In fourth place is 180 Fusion, which offers a "content management system" as the basic unit for PPC campaigns.
Finally, EnVeritas Group is mentioned, which just by accessing its portal shows its business goal: Creation of customized content.
General strategic lines 
There is no single recipe for an effective SEO strategy.  Every business is a world of particularities.
What is useful today, tomorrow could be a burden for the "boatman".
For example, Google, which boasts the largest search engine in the world, is capable of sending its own creations to the underworld.
The giant of Mountain View, California, behaves like the old "Cronus" that devours its children.
Google, since its release on September 4, 1998, has aimed to be the fastest search engine on the planet. And it has succeeded.
To this end it has made several changes in its algorithm, but 5 have had the greatest consequences: 2011 Google Panda, 2012 Google Penguin, 2013 Google Hummingbird, 2014 Google Pigeon and 2015 Google for mobiles.
Of course, the first expert recommendation given for SEO optimization is the hiring of a company that specializes in these activities.
While the e-commerce are dedicated to improve their products, innovate in services and expand their catalogs, SEO experts take care of positioning.
As a "handbook" for those people or companies who want to follow closely the avatars of SEO we offer this ABC booklet:
SEO Audit
There are two groups to take into account when ordering and / or control the SEO work that is developed for the pages. The search engine criteria must order the results in two groups:
SEO ON PAGE:
Actions you have to perform on the web to improve optimization and appear in search engines.
Keywords
The keywords in an effective SEO strategy are the terms that put users in the form of desires in search engines to get to your website.
If the business obeys the brand "California"; standard for the sale of a variety of citrus known as "nectarine", a whole SEO plan must be drawn up for it to be found.
If your company sells "nectarines" and you are geolocated in "Nirgua" and you are a specialist in the "red citrus" of this family; the localization swap must find your company, because the SEO; must have done their job so that those keywords are present in all your visualization structures.
Nectarine + Nirgua + red citrus will be the triad for which a particular form of search I found you as a company.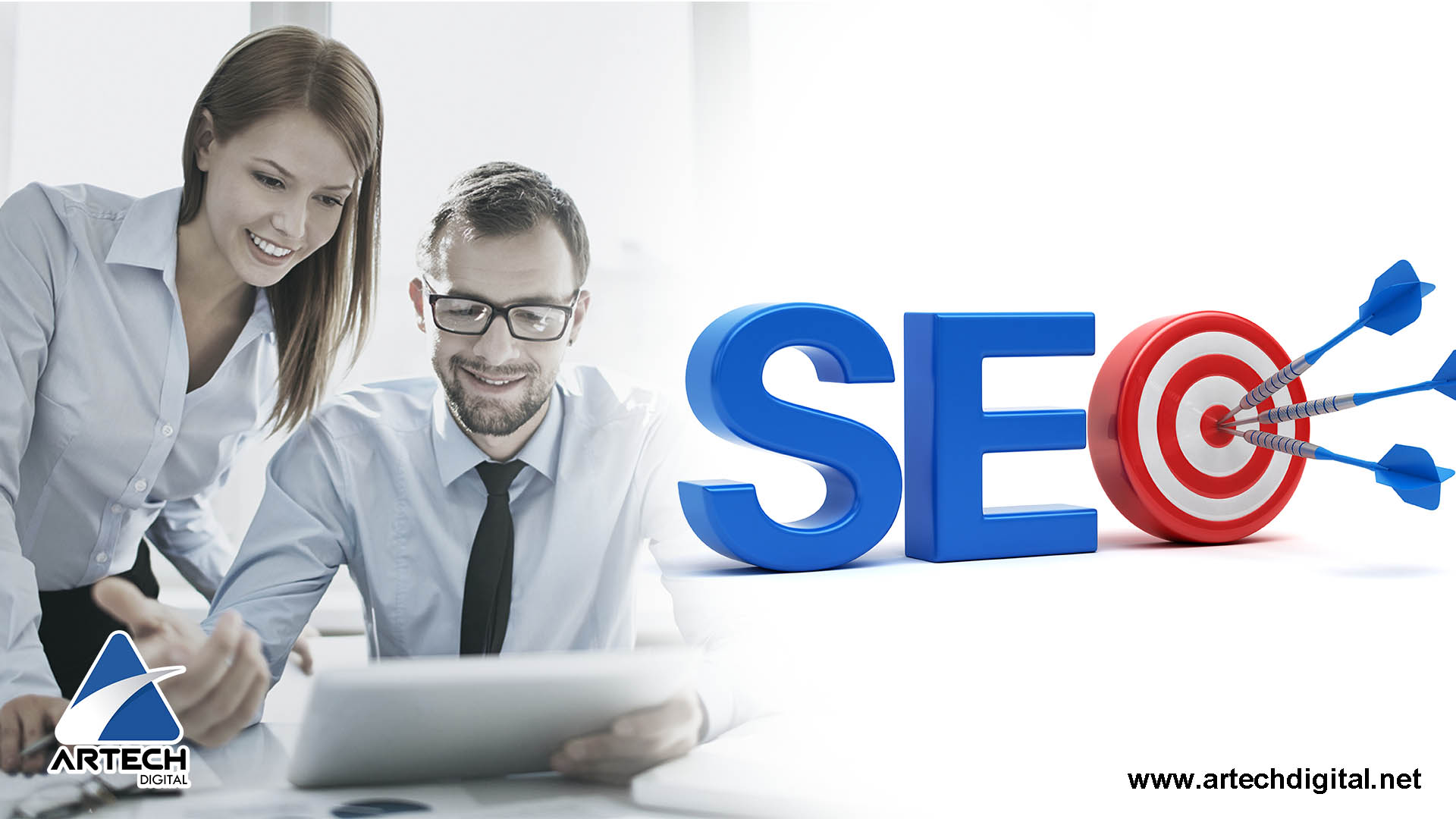 According to the protocols, keywords have to be included in the title, and alternate with related keywords in H1, H2, H3 and content to help search engines understand the highlights of your article and thus include in the list of related question answers.
In summary there are two keywords. The generic one could be "Nectarines" and the so-called "Long Tail";which because they are complex tend to have less competition and to be more efficient.
[bctt tweet="Toda #técnica debe estar orientada a generar los mejores resultados por intermedio de #BúsquedasOrgánicas" username="artech_digital"]
SEO Surveillance in Google Indexing
The SEO team of the company must be in permanent vigilance on the contents that are indexed on the Internet. There are pages such as cookie policy, legal notice, or general conditions that should not be indexed; as they do not provide any value for the user.
The SEO company must ensure that the URLs of the work are friendly, detect and correct duplication of content. Your page must have HTTPS security certification; in addition to having control that avoids the error of broken link known as the 404.
The user experience is another SEO system to attend. It involves creating a simple structure that gives the user easy navigation.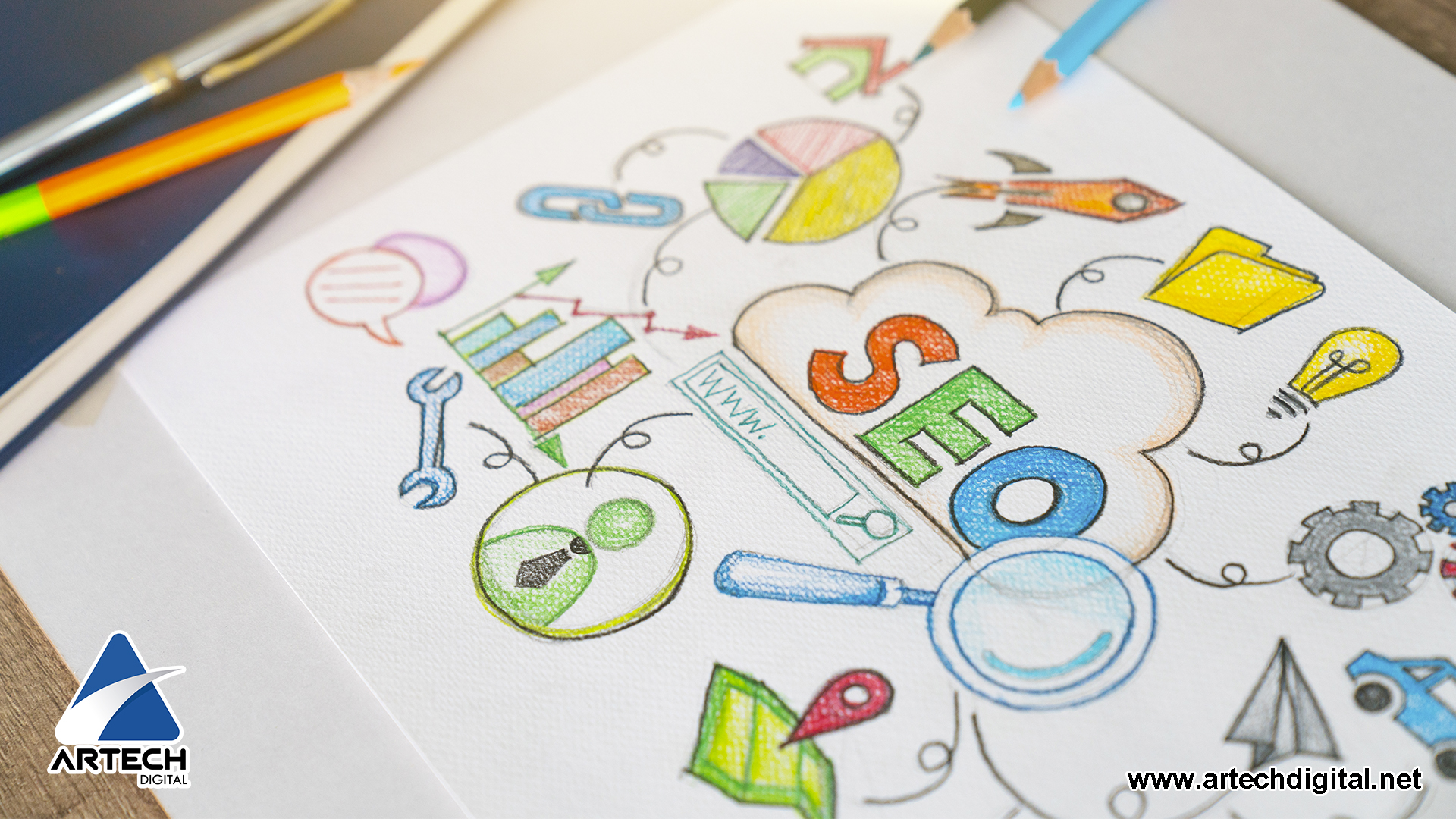 Another important aspect is to measure and monitor the "loading speed".
Waiting times derived from a very heavy page will cause traffic to decrease, the audience to become discouraged and the rebound to increase.
A variable that if not met involves a penalty that will detract visibility to your site, is the condition of "web responsive".
Technically today, 100% of Internet users connect to their search engines via cell phone; so pages must have "responsive" adaptations that allow them to be shown in full on the small screen of a smartphone.
SEO OFF PAGE
The efforts made by users to increase their presence on the net have a positive correspondence with Google's actions.
The creation of "backlinks" should be a SEO task should attend and monitor. This system of links is two-way and tends to benefit both parties who use it. The SEO must take care that the links must show that your page has "Domain Authority"; and that it creates links with others that have the same quality.
It is advisable to have links to different pages of your site; because being linked by different domains will be a sign that your article was receptive and will add value to your content.
During an SEO audit the least a team or site owners should expect is a happy ending. Surely the chain of errors, bugs and misunderstandings; will be overwhelming if for the first time you attend the task of optimization.
The measurement of results is important and will be what will give the parameter to know where we are and where we are headed.
The key to everything is perseverance and making SEO work a passion.
This post is also available in:

Español (Spanish)