"An easy, fun and creative way to take, edit and share photos, videos and messages with friends and family. This is a brief description of Instagram. What about Instagram for business screenings?
Instagram allows you to publish and interact with your audience in a variety of ways. Post a photo/video/message in the feed, but also in other formats such as stories, IGTV and shopping. The features you use are up to you and allow you to manage the time Instagram is costing you or your team.
Is Instagram the right platform for you?
There are many social networking platforms. That is why it is important to consider which ones are best for your business. You may not have the time and resources to focus on all of them. So start by creating a well thought out social networking strategy.
Instagram is a great platform for companies (among others) that sell physical products, have great photography as part of their core business, are community oriented, or informally focus on their audience.
Look at your audience: do many of them use Instagram? If the answer is yes, think about your company and its content. Instagram is a fairly informal platform with a strong focus on visual content.
Does it match the way you communicate with your audience? Do you have enough visual content (or the ability to create it)?
This is easy if you are a professional photographer or if you have products that shoot well, but it is easy to underestimate the time you spend creating fun, visual content when it is no longer part of your business process.
You can also access the help of social media marketing experts who can add an extra point to your business strategy.
Configure Instagram for Business
Instagram has long exceeded its reputation as a social networking platform for teens. And if you think Instagram is a great addition to your social media presence, it's time to create your business account! Fortunately, this can be done in minutes:
To set up your account, you must download the application from the App Store or Google Play.
Open the application and click "Register" to enter your details. The app also gives you the option to log in with your Facebook account (since Instagram is part of Facebook).
To let Instagram know that this account is for your business, go to Settings in the app. You can find the settings under the person icon in the lower right corner of your screen and then click on the parallel line menu in the upper right corner. Go to Account in Settings and click on the text "Switch to Professional Account".
If you have switched to a professional account, you will need to add information about your business to your account. For example, your phone number, your e-mail address, your physical address and your business hours.
That's right! You've already created your Instagram business account, so it's time to start posting and getting some followers.
If you're not sure where to start, check out the feeds from similar companies to get an idea of what they publish.
Instagram also offers other ways to get your content out to your audience, such as: Shopping on Instagram for businesses or advertising on Instagram.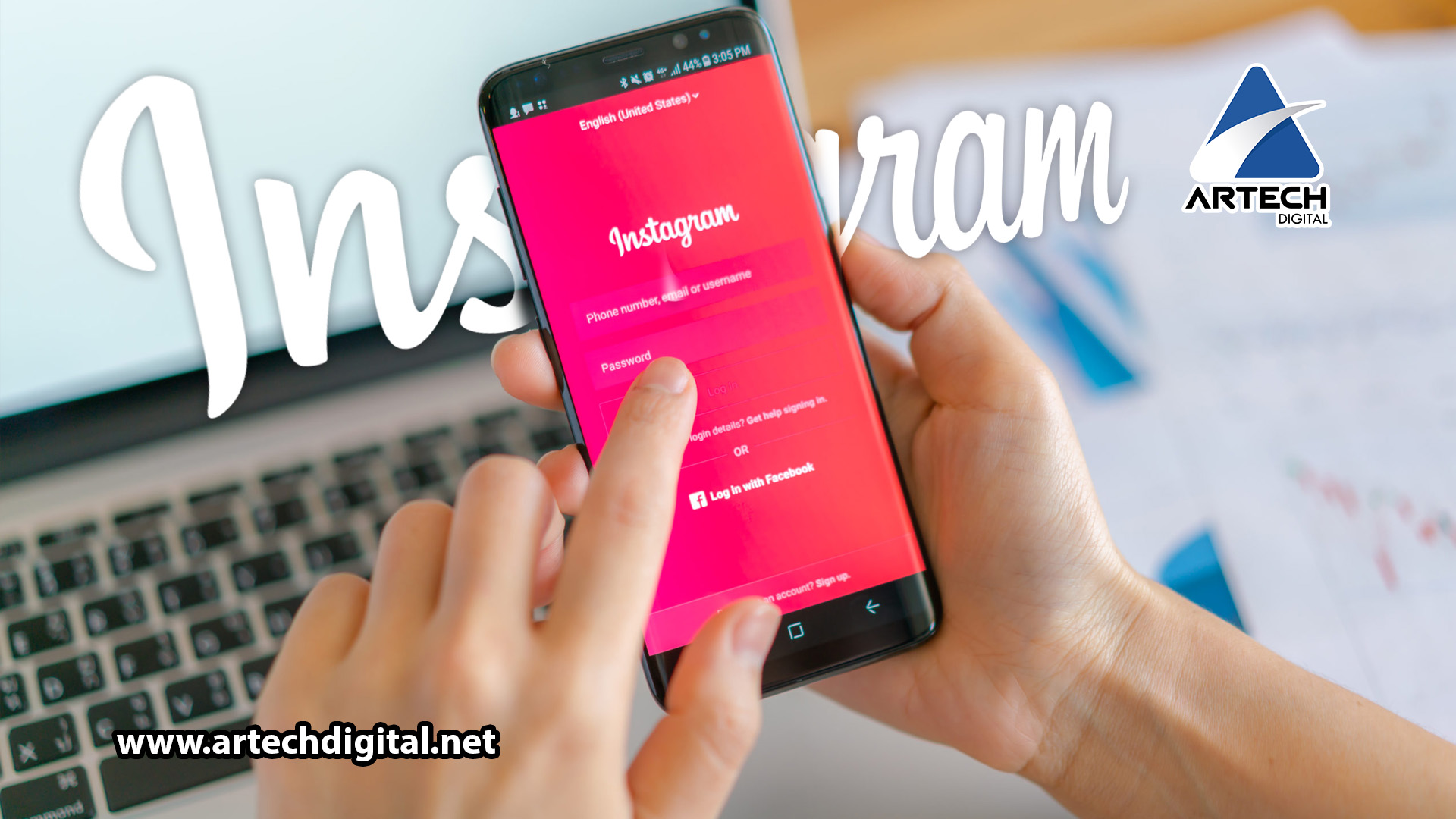 Being Creative
If you see similar accounts, you can get some ideas for your own Instagram publications. However, it may take a while to get a following. For this reason, you should let people know that you have a new Instagram account, for example, by letting them know when they are in your store or with a post on your Facebook page.
Before doing so, try having a couple of posts on your Instagram (or an Instagram Story) to make sure people don't land on an empty Instagram account.
So, what should I post? This largely depends on your business, how you communicate with your audience, and how much time you want to spend on Instagram.
Just remember to be creative and not just post a quick photo of your product. Take some time to think about the story you want to tell.
Can you photograph the people who use or carry your product? Can you use your messages to introduce the people who work in your business? Do you go to events that are fun to publicize? Make your content unique and personal where you can, allowing them to get to know you and your mission better.
Be consistent.
Be consistent about how much you post to your Instagram for Business account. It's okay if you want to publish on a current topic that wasn't part of the initial planning, but make sure you don't publish too much and don't find it annoying.
On the other hand, make sure you post regularly so that people know what you are doing and to help them not forget about you.
To save time, you can choose to post your Instagram content on Facebook as well, but keep this in mind. Something you post on Instagram may not always be right for your Facebook account.
Use #Hashtags
Hashtags are very valuable. The more you use them, the more reach you will have with your post. Now we don't want to encourage you to add 30 hashtags to each image, but adding the right ones can help you a lot.
So think about what hashtags you can use to reach the right people, or take a look at hashtags used by similar companies. Also, if your communication style allows it, use emoticons in your captions as they give a fun and informal element to your post.
In conclusion, Instagram is a great way to share visual content with your audience. But take the time to decide if it's a good fit for your business.
It's a great platform when your products are photographed well, when you have photography as an integral part of your business, when you are part of a community or when you have an informal way to communicate.
When you decide to create an account for your Instagram, don't expect wonders in a day. Slowly build your fan base by consistently publishing and being creative in what you publish.
This post is also available in:

Español (Spanish)