Having a professional account in instagram is not an easy task, although the interface of the platform seems the opposite; using this social network is extremely simple, but having a really good account depends on many other factors.
Being this one of the most used social networks, both business and personal level of each user; its success is mainly because of two factors, its mostly graphic nature and simplicity in using it.
The really successful accounts have one thing in common and that is that they have planning and strategy; this makes it possible to generate valuable content that is really effective and connects with the desired target.
Professional account in instagram
Once you have built your brand or it is in that process you must take into account certain relevant aspects; if you respect them you can make your account very professional by quickly achieving your objectives inside this network.
The number one tip you should already imagine, is that with its visual characteristic you must have quality images; a pixelated or poor quality photograph can ruin your strategy completely generating a rejection on the part of the user.
Then you must have in clear that you want to transmit, if you do not take into account this point; your corporate image or personal brand can be distorted without giving a clear message.
Many know this point, however few put it into practice and is to create original content, without an original content your account will be more of the pile and its growth will be little or none.
[bctt tweet="Social networks beyond a media are a medium of work and growth for many today in the world of #marketing " username="artech_digital"]
Some tips for creating original content for a professional account in instagram are; research beyond the classic, look for entertaining and educational content and adapt it. Never copy other people's content; just get inspired and modify it for your community.
To promote your brand through this social network is extremely simple, however a bad strategy can ruin everything; if you create content not only based on the services or products you offer you can occupy a greater number of users who could be potential customers.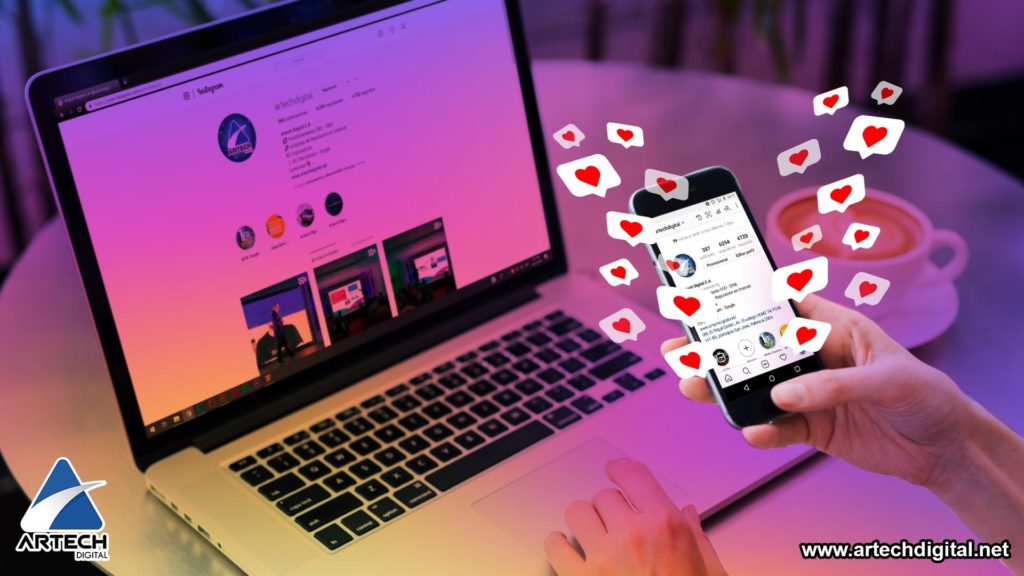 The closeness with your users is necessary, the idea of a professional account in instagram is to keep them informed in an entertaining and unique way; even in your day to day if you know how to communicate effectively can be attractive for them.
IGTV Functionalities
Currently Instagram offers you certain functions that help to generate valuable content; if you use them and get the most from them you could improve your numbers greatly.
From number one we have the Stories, a tool that reminds us of snapchat without a doubt; however it became so important that many times we enter the app just to enjoy them.
To make effective Stories it is advisable to make them dynamic, of quality (zero pixels); and of course taking into account What entertains my community?
In the same way, in a professional account in instagram the lives for their part make possible a live transmission; taking charge of connecting even more with your community. These can be used for specific cases where the content to be shown is relevant.
And finally we have IGTV the instagram TV reminds us Youtube, only in portrait format; this is the most recent update of Instagram and consists of videos in large format (can last more than a minute), which also remain permanently unlike the Stories.
Among the most outstanding tips is the fact that your Instagram profile IS NOT a catalogue. In other words, an instagram professional account needs to create content that complements and generates value; and at the same time engagement in your community.
This post is also available in:

Español (Spanish)